Description
Corvus is a heavy-duty hand-weeding tool, a single-tined hand cultivator. Its single robust curved bronze prong can be used for rooting out stubborn weeds and aerating the soil. The handle is turned beech. The narrow tine allows the gardener to work close to established plants without disturbing them.
Length: 14ins, 35cm
Weight 250gm, 9oz.
Buying it as a gift? We can gift-box it for you.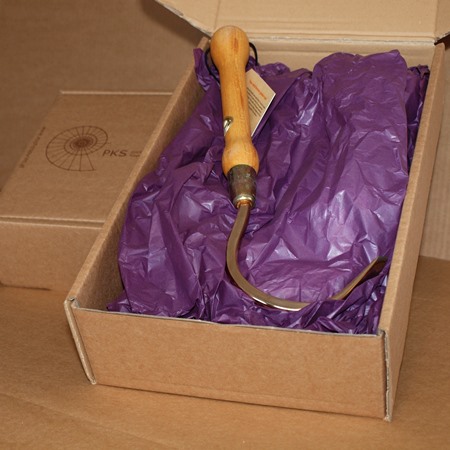 Here is the Corvus in action among the onions.