Description
With its curved shape on two planes for ease of working, Castor is a design classic. It has a beech handle and pointed, heart-shaped bronze blade. With its sharp edge and scoop shape, we find it is the most practical trowel for general weeding and planting.
Length: 12ins, 30.5cm including handle.
Blade: 6 1/2ins, 16.5cm long, maximum width 3 1/4 ins, 8.5cm.
Weight 8oz, 225g.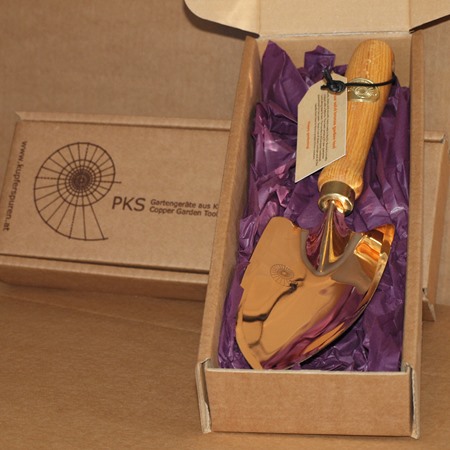 Buying it as a gift? We can gift-box it for you for £1.
Buy two or more small tools and we will gift-box them free of charge, two to a box.