Description
Auva is a slender, elegant border spade. It has a steam-bent ash shaft and a beech T-handle. The head is work-hardened tin bronze, curved in two planes for additional strength. The pointed end to the blade is very sharp, allowing it to slice easily into the soil. The lip at the top of the blade saves your wellies, too.
Length: 3 ft 9 ins, 114cm
Blade: 9 1/2ins x 6ins wide, 24 x 15cm
Weight: 1.5kg, 3lb 10oz.
Here is the Auva in use.
And here is the Auva being put through its paces by the testers at Gardening Which? magazine: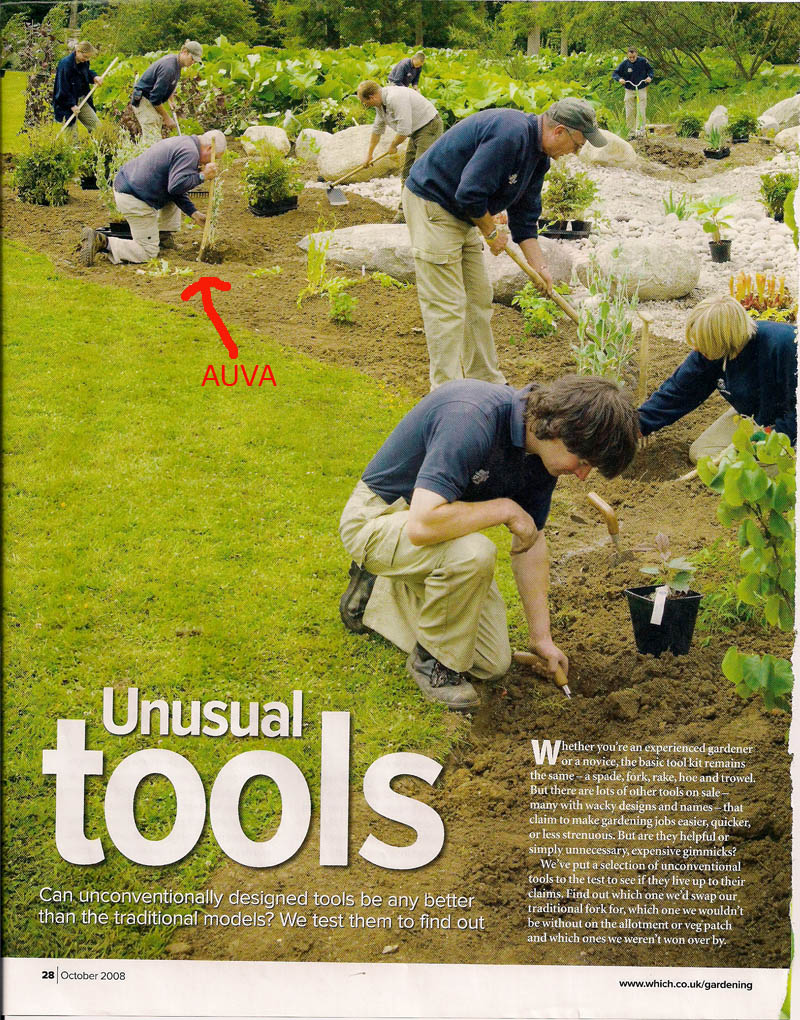 Testers' verdict: most wanted. "I didn't want to give it back at the end. I'd swap my normal tool for this spade," said one tester.